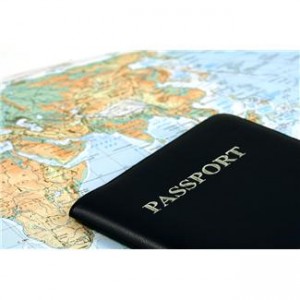 My good friend, Connie, is coming to visit here in Austin, TX. During her four day visit, which includes a two day road trip, I have planned an itinerary that I think she'll enjoy.
In preparing for her visit, I have used the following Five Tips for Planning Your Travel Itinerary.
1.  Consider your interests. Depending on your destination, time and resources, it's nearly impossible to see and do everything. The easiest way to narrow your options is to consider your interests – history, museums, the arts, culture, cuisine, etc. Find those attractions and events that most fit your interests and, if necessary, make a list and prioritize.
Connie asked to visit Texas' three presidential libraries: LBJ and the two Bushes (George H.W. and George W.). These will be our focus. For additional activities, while she likes history, she's not big on museums, but she likes activities that are unique.
2.  Include experiences unique to the area. One of the pleasures of traveling is seeing, doing and experiencing things not available in your own back yard, such as viewing the Aurora Borealis near the Arctic or taking a mule ride along the Grand Canyon.
One experience unique to Austin is watching 1.5 million Mexican free-tailed bats as they emerge from under the Congress Avenue Bridge in downtown Austin. I think Connie will really enjoy this. We might also watch the sunset from The Oasis and maybe walk across one of the dry sections of Lake Travis, which, due to the drought, is only 32% full.
3.  Dine on local cuisine. My first trip overseas was to Hong Kong where my host took us, on several occasions, to an American chain restaurant to eat. I found that very strange. Why travel half-way around the world to an Asian country only to eat American/Western food? Eating local cuisine is such an integral part of the travel experience, at least try the local cuisine.
Likewise, if traveling the U.S., consider avoiding national chains, especially if they are in your hometown, and savor some of the local fare.
With that in mind, Connie and I will dine at such places as Threadgill's (an Austin institution), Torchy's Tacos, Rudy's BBQ, and Whataburger. We might even make it to the Salt Lick in Driftwood, a destination in itself. Somewhere we'll fit in some Blue Bell ice cream, a perennial Texas favorite.
4.  Have a list of alternate options. What if an attraction is unexpectedly closed, there's a really long line, an event is cancelled or the weather is bad? Or you just change your mind and don't feel like following the planned itinerary?
Have a list of possible alternatives and prioritize them in order of relevance or importance. Knowing some of your options in advance will prevent wasted time scrambling around at the last minute trying to figure out what to do, minimizing stress and disappointment.
Of COURSE I have a list of options. Connie and I are not immune from changing our minds. I have a list of alternatives that includes restaurants, attractions, places to visit (like the beach) and special events. I've also included some options along our driving route if we have time and are interested (such as the Texas Ranger Museum in Waco, Blue Bell factory in Brenham and BBQ in Elgin).
5.  Research before you go. Well, as much as possible. There's no bigger waste of travel time than doing research on the road that you could have done at home. Before you go, find out about the events and attractions you'll visit. This includes the days and hours of operation, ticket costs, accepted methods of payment, available discounts, advance purchase options, parking, location/directions, etc.
Check out the area restaurants to get an idea of availability, their hours of operation and price ranges. If the attraction or event is in a rural area, find out if there are eating options nearby. If you're budget-minded, remember that food establishments on site with attractions are usually higher priced than comparable restaurants.
If staying in hotels along the way, check to see what's available. If there are major events in the area, hotels may book quickly so you may need to reserve in advance. If you book in advance, understand the cancellation policy in case you change your mind. Also, check for additional expenses, such as parking and internet.
Knowing this information is pertinent to planning your itinerary and making decisions. It will not only save you time, but it could save you money and heartache.
Connie and I will spend one night in Dallas when we visit the George W. Bush Library. Unfortunately, my favorite hotel chain (for which I get rewards) is not near the library. There is another hotel chain right across the highway from the library, which means we can walk to the library and save the parking fee. But, if we can stay at my favorite chain up the road and save enough to cover the parking fee, it would be worth it and I'd earn points. Otherwise, I'll join the rewards program for the hotel across the street.
Follow these tips and you should save time and money, and have an enjoyable trip!