When I re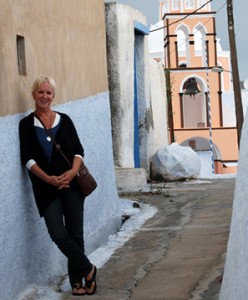 tired, I wanted to travel for two months in Greece and Spain. When I asked a travel agent for advice on how to plan my trip, and the logistics and process of doing it, her solutions, as a travel agent, were pre-packaged tours. She seemed convinced that, unless I had a complete itinerary in place before I left, I would come home without having done the things I wanted to do.
While I had been to Spain and England for professional conferences, I had never traveled alone in Europe, especially for 3 months. However, with my extens
ive Internet skills, I managed to plan a trip in my own way, including 7 weeks in Fira on Santorini Island, Greece and 29 days in an apartment in Barcelona, Spain.
Half-way through my stay in Santorini, I met Sharon and we immediately established a traveler's dialogue. She is a confident and capable traveler, and was full of helpful, realistic tips that would benefit any traveler, especially solo travelers. We swapped stories, ideas and experiences, and she validated the decisions I had made for the rest of my European stay.
I came to realize, there are those of us of that prefer to travel in a less conventional way and a travel agent is not always the answer for us. But having a Travel Coach would certainly be beneficial and helpful. Sharon is open-minded, flexible and has a keen sense of a traveler's needs and goals. Next time I travel, I plan to call her and get her opinion, advice and support.
~ Judy, Indialantic, FL, USA

This is an endo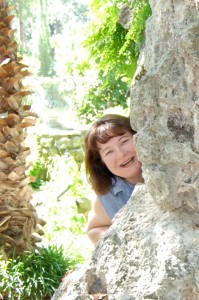 rsement for Sharon's ability to mentor travelers. I travel quite a bit, so, I typically have no issues around what to do with my time on the road.
However, this year, I was just stuck!  I have tickets for London in April (for the royal wedding), but my plans for any other activities just weren't gelling.  I know England pretty well (it's my second home), so this was very unusual!
I was tired of beating my head into the wall, so I called Sharon and asked if she could help. Over tea and cucumber sandwiches, she started asking the right questions.
Should I get a hotel in London and do day trips, or go out and about.
Should I travel by train or by car?
And, I was having trouble focusing on where I wanted to go (destination wise).
Here's what I have to say about Sharon.
She gets to the problem immediately.  She solves the problem efficiently and intuitively. In less than 30 minutes, she not only solved my problems, but I had a goal AND a plan!
I am extremely happy with the outcome of the mentoring session and I'd use Sharon's talent for assessment and resolution anytime! Thanks to Sharon, I'm going to have the best vacation ever in April!
~ Joy, Austin, TX, USA

I've known Sharon for several years and have been intrigued by her approach to travel. While she sees the normal spots that everyone focuses on, she also finds more obscure sites tha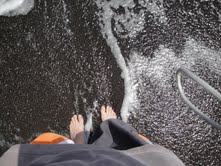 t can make a trip interesting.
I've also participated in her travel classes to gain insight on how to prepare for overseas travel and get the most bang for your buck/euro/etc.
So, when I'm thinking about going to a part of the world that I know Sharon has explored, I seek out her advice. She is good at listening to what your trip goals are and helping you investigate the alternatives that will ensure the trip will meet expectations.
I don't take "self-shot" pictures, but the attached is from one of the beaches on Santorini, a day of pure relaxation that should be part of any trip!
~ Ron, Austin, TX, USA

Sharon is the only source I keep in my contacts when it comes to travel. From logistics to safety, she has all the information I need. It is always a pure delight to work with her. In an age where customer service seems to have been shelved, Sharon shows what it really means to deliver a WOW experience.
~ Connie, Nashville, TN, USA